HIGH ARNSIDE FARM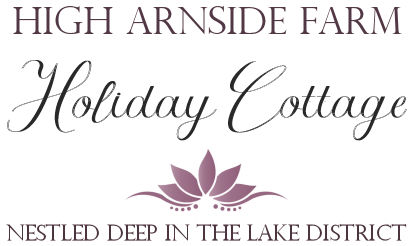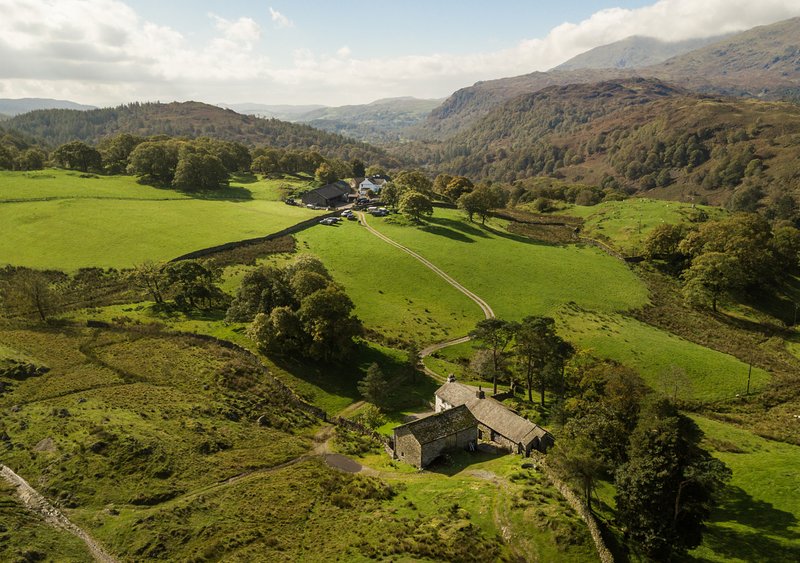 The Farm totals nearly 800 acres of this approximately 640 acres are rented off the National Trust and 160 acres off private landlords.
The land is in four main blocks. The main block surrounding High Arnside Farm stretches for two miles from Stephen How to Tarn Hows. Black Crag, the highest point on the farm, is 1100 ft high.
The land at Yewdale is the most productive land on the farm. These fields are cut for silage, which is stored at Yewdale and bought back to High Arnside during the winter for feeding.
At Grasmere, 5 miles away, we have 20 acres of land made up of the meadows on the western shore of Grasmere lake. Most of this land is cut for silage and hay, which is stored at Grasmere until needed.
Finally, we have 60 acres of grazing land at Crook, which is between Windermere and Kendal, 13 miles from High Arnside.
All of High Arnside Farm is in an "Environmentally Sensitive Area", which restricts the stocking rate and the amount of fertiliser and herbicides we can use.
On the farm we have 400 Cheviot ewes, (Cheviots - white faces). Lambing starts from the 5 April and lasts until the end of May. The majority of the lambs are sold from September through to December.
We also have 25 Belted Galloway suckler cows. The cows calve in the spring and suckle the calves until they are sold at between 8 - 10 months old. The calves are sold either for breeding or for further fattening on other farms. The cows and calves are housed for the winter, which usually last from the beginning of November to the middle of May.