THINGS TO DO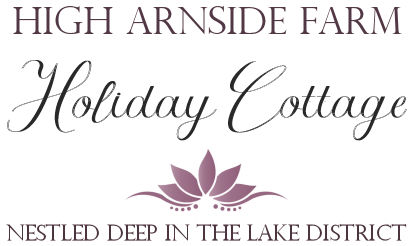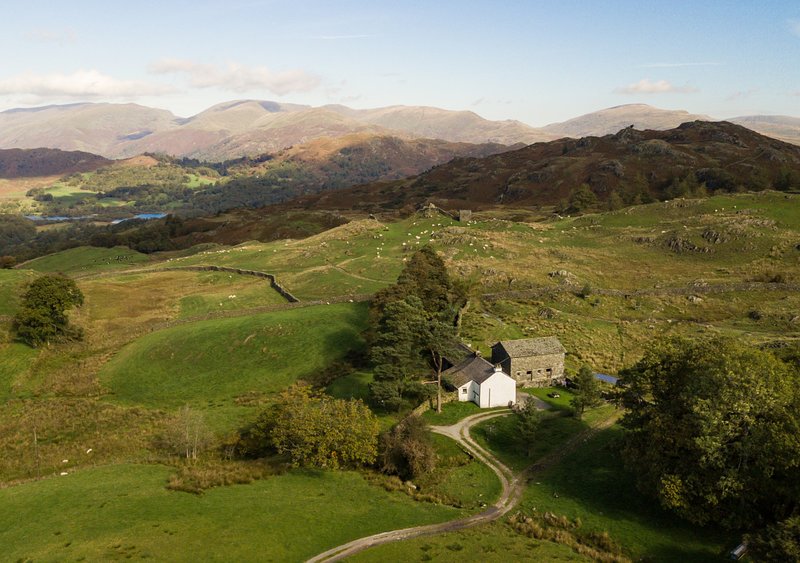 Circular walk around the farm:
Starting from the cottage take the bridleway towards Iron Keld and Hawkshead. As you reach Iron Keld take the path to the left up to Black Crag.
This is an easy climb and well worth the effort. From the top you will enjoy mesmerizing views of the south Lakes. Facing East, Windermere is at your feet with a stunning view of Ambleside. Turning clockwise you will see Hawkshead, Coniston Water, Tarn How and on an exceptionally clear day the sea!
Descending back down through Iron Keld you will meet up with the "Mountain Road". The "Mountain Road" is actually a green lane and is more of a stoney track than a road, which is part of the Cumbrian Way. Walking west you will notice Tarn Hows on your left.
Continue along and after 2 miles you will arrive at the bottom of our drive – ready for the last climb back to the cottages.
Arriving back, you might then like to drive down to Coniston (10 minutes) to sample the Blue Bird Bitter at the Black Bull – the Fish & Chip supper is also to be recommended!
BRANTWOOD – situated on the shores of Coniston water is the former home of John Ruskin. Brantwood is one of the most beautifully situated houses in the Lake District. Brantwood is both a treasure house of historical importance and a lively center of contemporary arts and the environment. You can visit by car or even by steam yacht boat. The Gondola from Coniston calls at Brantwood's jetty.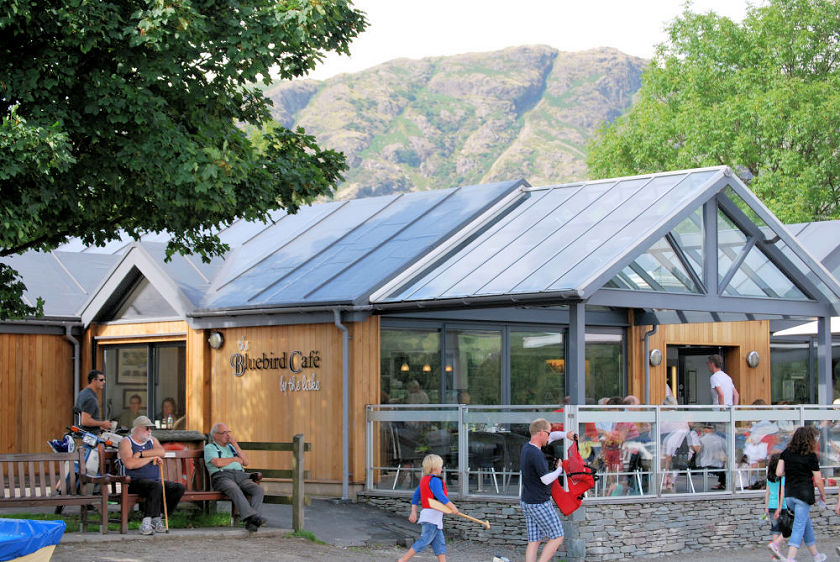 Useful links:
HOLEHIRD GARDENS Situated on the outskirts of Windermere, Holehird is a hidden gem and well worth a visit.
CHESTERS BY THE RIVER A walk down to Skelwith Bridge can be rewarded with a steaming hot chocolate and piece of cake at Chesters. Plus some retail therapy!
ZEFFIRELLIS If it is too wet to walk, you can always enjoy a film at Zeffirellis and then dine in their fantastic Pizzeria. Meal and film deals are available and recommended.
OXLEY'S Situated in Ambleside Oxley's offer day spas using natural and organic spa products and treatments.
STILL NOT SURE ..
Then visit Cumbrian Tourist Board's official website and plan your itinerary.